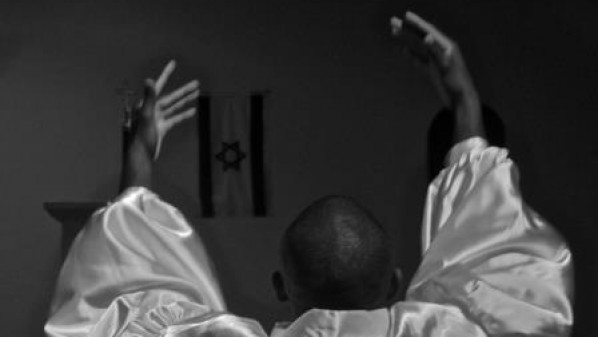 Join us every Sunday for our ONLINE Gathering at 9:30am as we come together to train and grow. As a ministry we are shifting how we operate and going back to the basics by teaching classes and making disciples to better impact into our community. Sunday Online Gathering is greared toward training and equipping each person to grow and develope as a leader. Join us and experience the life changing worship and transformational ministry that will set you on the path to Destiny!!!!
The Worship Encounter At New Destiny International
THE WAY WE WORSHIP AND WHY
WHY DO WE WORSHIP GOD?
"Thou shalt worship the Lord thy God and Him only shalt thou serve."
(Matthew 4:10; Psalm 95:6; Revelation 15:4)
HOW SHOULD WE WORSHIP GOD?
"...God is a spirit, and they that worship Him, must worship Him in spirit and truth."
(John 4:23-24; Psalm 96:9)
WHY DO WE STAND TO SING?
"And the Levites...of the children of the Korhites, stood up to praise the Lord God of Israel with a loud voice on high"
(II Chronicles 20:19)
WHY DO WE CLAP OUR HANDS?
"O Clap your hands all ye people; shout unto God with a voice o f triumph."
(Psalm 47:1)
WHY DO WE LIFT OUR HANDS?
"Lift up your hands in the sanctuary, and bless the Lord."
(Psalm 134:2; 63:4; I Timothy 2:8)
WHY DO WE HAVE AUDIBLE PRAISE UNTO GOD?
"Bless the Lord, O my soul, and all that is within me, bless His holy name."
(Psalm 103:1; Revelation 19:1-6).
WHY ARE MUSICAL INSTRUMENTS A PART OF THE WORSHIP SERVICE?
"Praise Him with the sound of the trumpet...with the psaltry and harp...with the timbrel and dance...with stringed instruments and organs...upon the loud cymbals."
(Psalm 150:3-5; Revelation 14:2)
WHY DO WE SING CHORUSES AS WELL AS HYMNS?
"And be not drunk with wine, wherein is excess; but be filled with the Spirit; speaking to yourselves in psalms, hymns and spiritual songs, singing and making melody in your heart to the Lord"
(Ephesians 5:18-19)